Jesse the Pug
Full screen button at the bottom right of the game!
Bouton plein écran en bas à droite du jeu !
I realized on 05/05/2021 that there was a jam called "Pug Jam 2021", the problem being that it had started on 04/29, and that I had less than 6 hours left to make a game. , with my pug Jesse as a hero, on the theme "unstoppable".
Here is the result, a platform game, where Jesse will be unstoppable to get his croquettes, made with "g develop" in about 3h30, (2h30 to take a picture of Jesse, 30 minutes to make the game, just kidding ...) .
Good game everyone .
Je me suis rendu compte le 5/05/2021 qu'il existait une Jam appelé "Pug Jam 2021", le problème étant qu'elle avait commencée le 29/04, et qu'il me restait moins de 6heures pour réaliser un jeu , ayant pour héros mon carlin Jesse , sur le thème "inarrêtable" .
Voici donc le résultat, un jeu de plateforme, ou Jesse sera inarrêtable pour aller chercher ses croquettes, réalisé avec "g develop" en 3heures30 environ, (2h30 pour prendre Jesse en photo, 30minutes pour réaliser le jeu, je plaisante... ).

Bon jeu à tous .
Follow me , suivez moi en cliquant sur la photo suivante :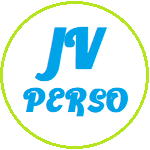 If you had a good time, and you are feeling generous, you can also leave me a small tip of $ 1 (around 0.79 € as I write these lines) via paypal.
Si tu as passé un bon moment, et que tu te sens d'humeur généreuse, tu peux aussi me laisser un petit pourboire de 1$ (environ 0.79€ au moment ou j'écris ces lignes) via paypal, en cliquant sur "soutenir ce jesse le pug"
Musique libre de droits: Sunny Day - Reed Mathis

Winner Winner Funky Chicken Dinner - The Whole Other